COVID CERTIFICATE NEEDED TO ACCESS SAN SIRO
From 6 August 2021 all people – except children aged 12 and under – must have a Green Pass (EU Digital COVID-19 Certificate) to enter the Stadio Giuseppe Meazza.
The certificate must certify one of the following conditions: full vaccination against COVID-19; administration of the first dose (in the case of two-dose vaccines); recovery from COVID-19; or a negative result for a molecular or rapid antigenic swab in the 48 hours prior to the match. Click here for more info.

Inter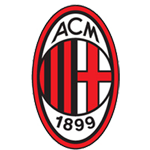 MILAN
Tickets will be transferable to third parties only once, starting at 12.00 on Friday 4 February, on the inter.it/cessione page
PHASE 3 - From FRI 28 to MON 31 | SiamoNoi card holders - Only on inter.it/tickets and call centers
To access the sale, the number of the SiamoNoi card must be used, which must have been activated and signed by December 31st. You can buy up to 4 tickets, for yourself and up to 3 other Inter friends (even without a SiamoNoi card). For a Nerazzurri stadium!
PHASE 4 - General Sale
From 10.30 am on Tuesday 1st February the free sale for all of the residual coupons
AWAY FANS' SECTOR - SECOND BLUE RING
On sale at a price of 45 Euros according to the procedures established and communicated by AC Milan to its supporters.

Inter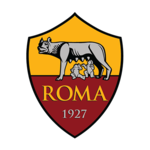 ROMA
Copa Italia Frecciarossa
Stadio Giuseppe Meazza - Milano
05
GIORNI
05
ORE
05
MINUTI
05
SECONDI