1/2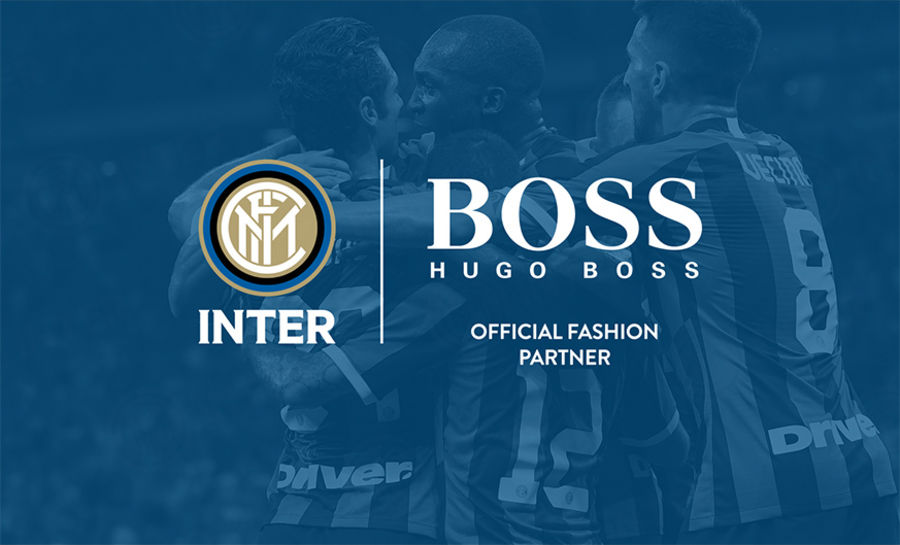 MILAN - HUGO BOSS is now FC Internazionale Milano's Official Fashion Partner. The two-year agreement, which applies from the beginning of the 2019/2020 Serie A season, will see HUGO BOSS supply all the official uniforms for the players, coaches, directors and technical staff.
The squad will wear BOSS for the first time at the beginning of the Serie A 2019/2020 championship season and at all official club events, including European competitions. The range, created exclusively for the team, includes a dark blue suit combined with a blue cotton stretch shirt and a navy silk tie with the Inter logo. In addition to this formal look, BOSS has created a smart casual look which includes a light-weight nylon bomber jacket, dark blue draw string pants, a navy cotton shirt and dark blue turtleneck or crew neck sweaters.
"The partnership with HUGO BOSS confirms Inter's strategy of teaming up with brands of the highest calibre," said FC Internazionale Milano Corporate CEO Alessandro Antonello. "Inter are the pride of the city of Milan, the global fashion capital. Both Inter and HUGO BOSS have always been synonymous with innovation and ambition and we have no doubt that this will be a hugely successful partnership."
Volker Herre, Managing Director (Southern Europe) at HUGO BOSS, had the following to say about the partnership: "Inter are a legendary club and one of the most successful teams in the world. This is why they are the perfect partner for our brand and why we're really happy about this excellent collaboration."
Both the formal and smart casual looks that HUGO BOSS has selected for the Inter players will be available in BOSS Stores in Rome, Milan, Florence and Verona.
FC Internazionale Milano is the latest addition to HUGO BOSS football sponsorship portfolio. The Company is already partners with internationally renowned football clubs, including Real Madrid, Paris Saint-Germain, FC Bayern and Tottenham Hotspur.

Versión Española 日本語版 Versi Bahasa Indonesia 中文版 Versione Italiana